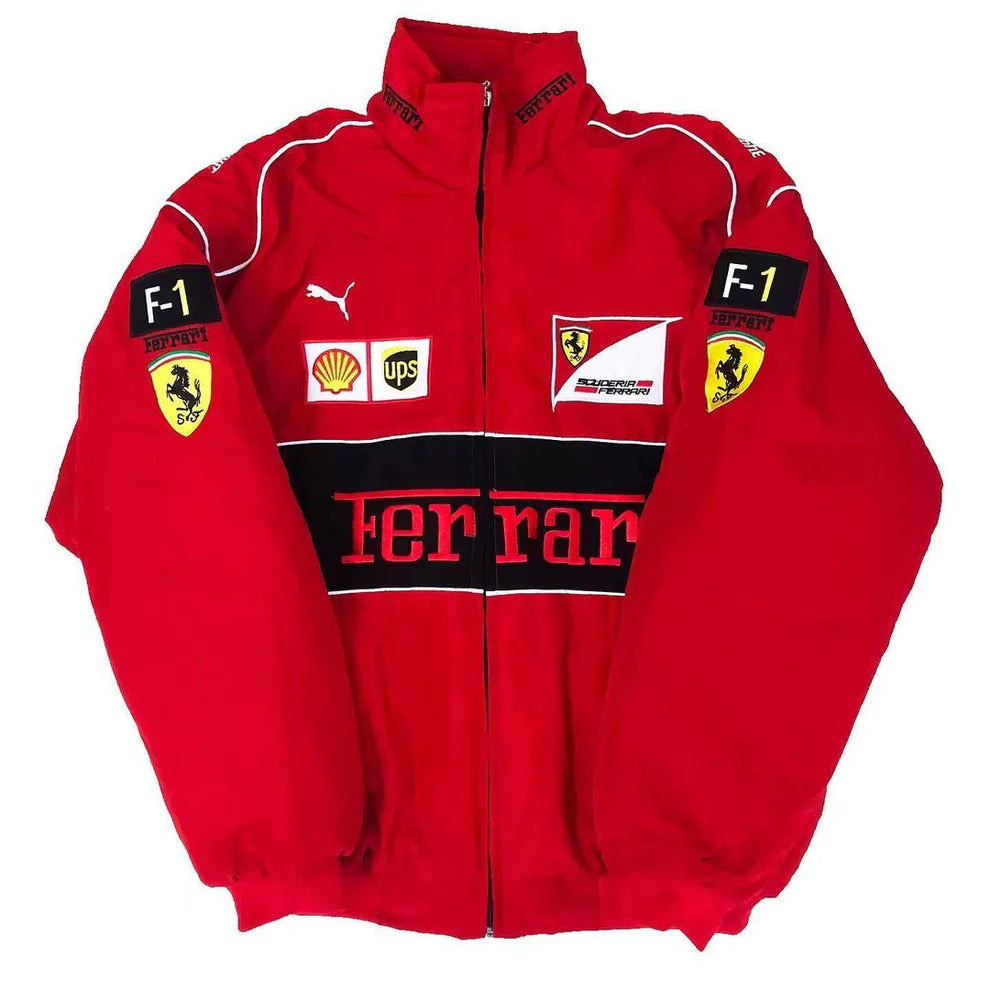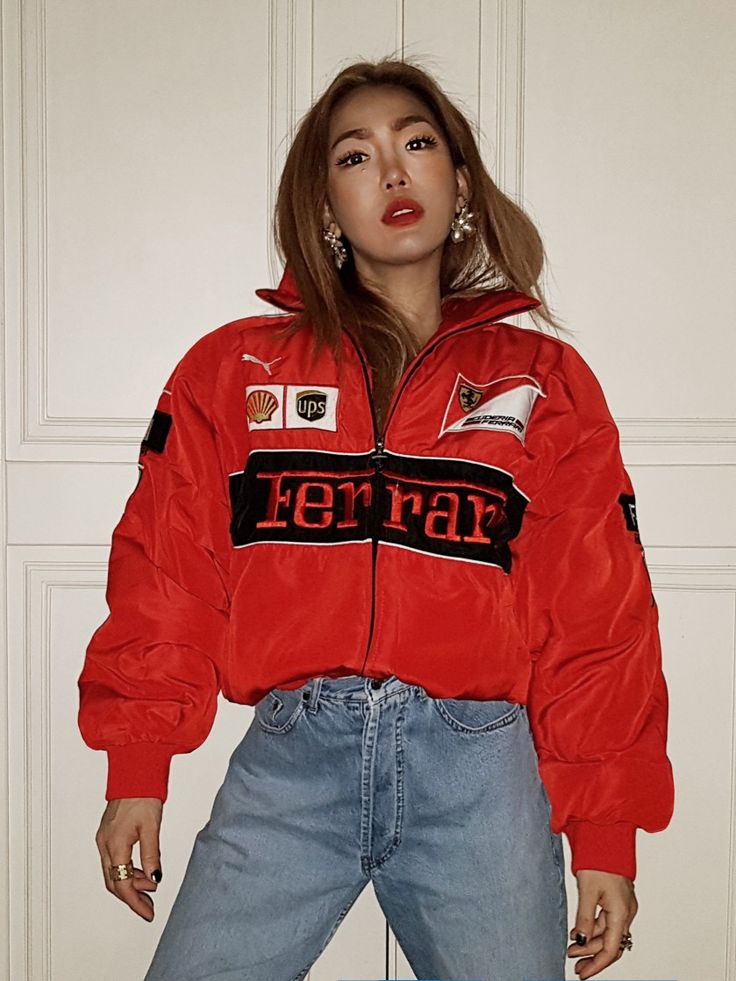 Red Ferrari Jacket
In Stock: 2
In Stock: 4
In Stock: 3
In Stock: 4
---
---
⚡ Embrace the Legacy ⚡

From the bustling heart of Maranello to the electric atmosphere of Monza, our jacket captures the soul of Ferrari's speed saga. Adorned in the iconic red, this jacket is a sartorial blend of 100% Italian finesse and racing DNA. Feel the adrenaline of the track as you slip your arms into a garment crafted for anyone who demands excellence and refuses to settle anything less than perfect.



🔥 Ignite Your Style 🔥

Fashioned for the connoisseur of comfort and style, our jacket is versatile enough to complement any outfit. Whether you're tackling your daily commute or suiting up for a night on the town, this jacket is your shield against the elements and your badge of honour. With each fibre steeped in the heritage of Ferrari, this jacket doesn't just shield you from the wind—it propels you forward, riding on the legacy of legends.
🌟 Be Bold, Be Seen 🌟

Join us, champion the cause of the fearless, and wear not just a jacket—but a piece of history. In the spirit of Ferrari, in the lineage of speed—yours is the jacket that crosses the finish line every time. Dare to wear this mantle of triumph and turn heads with every step. Your jacket awaits, the embodiment of glory is at your fingertips – seize it!
Features:
Materials: Cotton and Polyester
Colour: Red
Vintage Style


All Sizes Available

Weight: 0.75 kg
Our Guarantees:
✔️Secure payments through Paypal and SSL encryption
✔️Tracking number for each order
✔️No additional fees
We are available for any Questions or Support requests.

Please contact us at our email address info@miniaturemotorworld.com or on our instagram page @miniaturemotorworld
Size Chart:
The size chart is used to determine your jacket size. If 
you're
 on the border between two sizes we recommend you go up a size in order to have a nice baggy fit!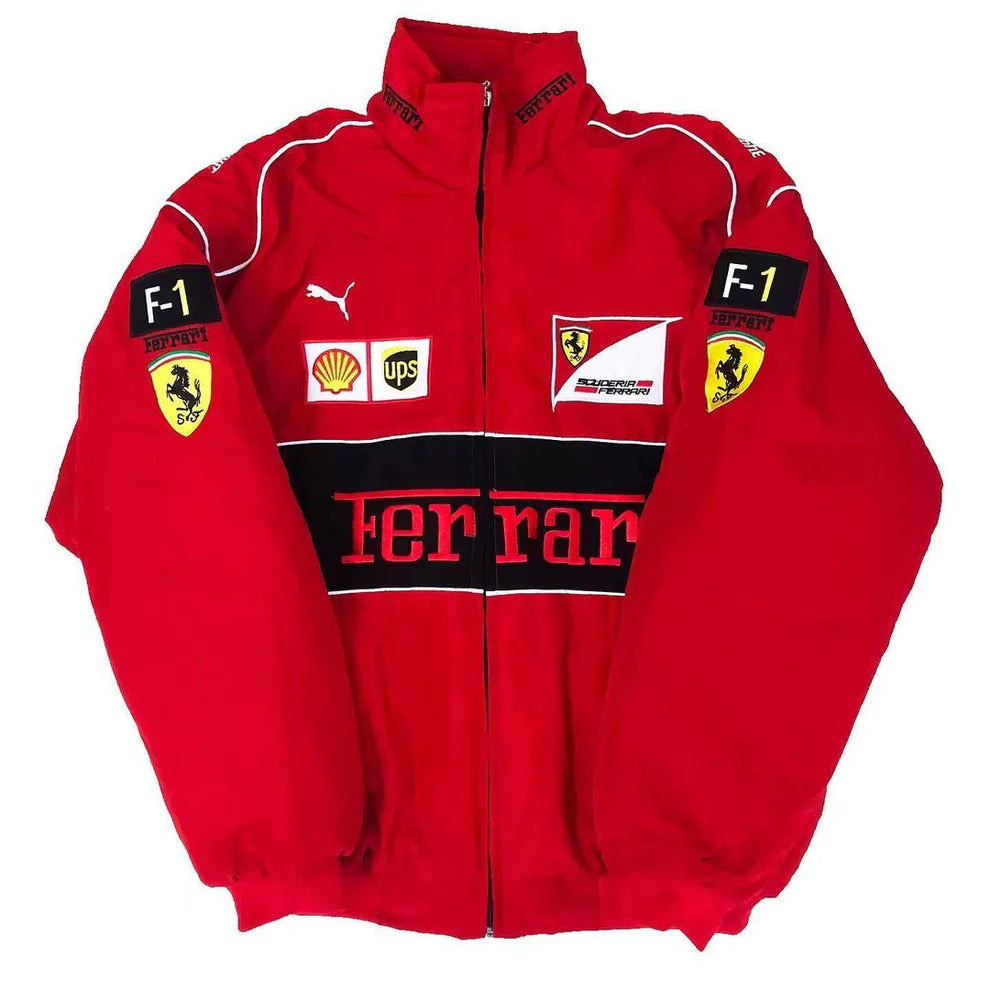 This product has no reviews yet.
Almost out of Stock items: